Durable Waterproof Flooring in Medina, OH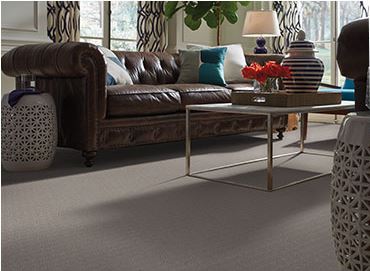 For stunning floors that require less maintenance and cleaning, consider waterproof flooring in Medina, OH. At MDG Flooring America, we carry a variety of luxury vinyl and carpet flooring that will elevate your interior design and improve the resilience of your property. Arrange a consultation at our location today and choose waterproof floors for any room of your home.
The Advantages of Waterproof Flooring
As its name suggests, waterproof floors resist liquids. This flooring material has gained popularity because of its visual appeal and ease of maintenance. At our showroom, we offer a wide selection of luxury vinyl and carpet flooring that is sure to hold up to everyday wear and tear. Whether you wish to re-floor a single room or your entire home, we will work with you to find the right flooring to meet your needs.
Waterproof Luxury Vinyl Flooring
Waterproof luxury vinyl flooring is a versatile material. Its multiple layers and non-porous composition mean that this flooring material resists scuffing, spills, stains, and impacts with ease. Additionally, luxury vinyl can accommodate a wide array of interior design styles. Thanks to contemporary manufacturing technology and techniques, vinyl is a great addition to virtually any room. The design layer of this flooring is available in a variety of colors and patterns, including the appearance of materials like ceramic and hardwood. Whether you are looking for a classic or modern motif, waterproof vinyl flooring can work for you.

Cleaning vinyl flooring is simple. Since it resists water, dirt, and dust, vinyl only requires a compatible cleaning solution and either a cloth or mop. As such, vinyl has become a dependable choice for households that have children and pets.
Waterproof Carpet Flooring
Waterproof carpet imparts a welcoming ambiance to any interior, making it a great choice for homeowners who want to create a distinct atmosphere for their bedrooms and common areas. Waterproof carpeting is manufactured with special dyes and texture patterns to create a soft-yet-durable surface. As a result, this flooring type is both spill resistant and stain resistant. In many cases, spills that occur on a waterproof carpet may be cleaned using only water and a cloth.
Dependable Service and Well-Known Brands at Our Flooring Showroom
Featured brands that are part of our waterproof carpeting selection include Downs® H2O and Tigressá® H2O. Products from these collections feature vibrant colors and soft textures. We encourage you to speak with our knowledgeable flooring associates to learn more about your options, so you can find the flooring that is right for you. We stay up to date with the latest interior design news so you can make informed decisions on your investment.

Contact to request a consultation for waterproof flooring. We proudly serve property owners throughout Medina, Brunswick, Strongsville, Hinckley, and North Royalton, OH.