---
Start online or in the showroom to create a beautiful kitchen or bath | Get Started
---
Revitalize Your Kitchen
A revitalized kitchen is perfect for hosting gatherings, entertaining guests, and unwinding over a homecooked meal. Our design specialists at Kiba Studios work with you to build a magnificent plan that fits your taste, budget, and practical needs. A new kitchen design has many moving parts, but we make it easy by combining online tools, quality materials, and in-person design. With a little help from our designers, the possibilities are endless when it comes to crafting a flooring, countertop, and cabinet combination. Bring your vision to life with design pairings like a classic solid-oak-wrapped kitchen and gorgeous, new granite, marble, or quartz countertop. Our countertop collections include Cambria and Hanstone products.

Stunning Bathroom Settings
Your home will have a touch of luxury with a stylish and comfortable bathroom space. Using an unparalleled selection of patterns and finishes, we'll create an inventive look that's tailored to your vision. With access to Kiba Studios' design specialists and installers, access to a beautiful, new bathroom is just a phone call away. As your first choice for bathroom remodeling, we'll provide creative and attractive solutions for a bathroom in need of a makeover. Our designers are ready to craft a bath setting worthy of a spa experience, whether you want a clean, minimalist approach or a traditional style. Choose between elements such as a modern walk-in shower or a classic claw-foot tub paired with any of our stunning tile floor and backsplash selections.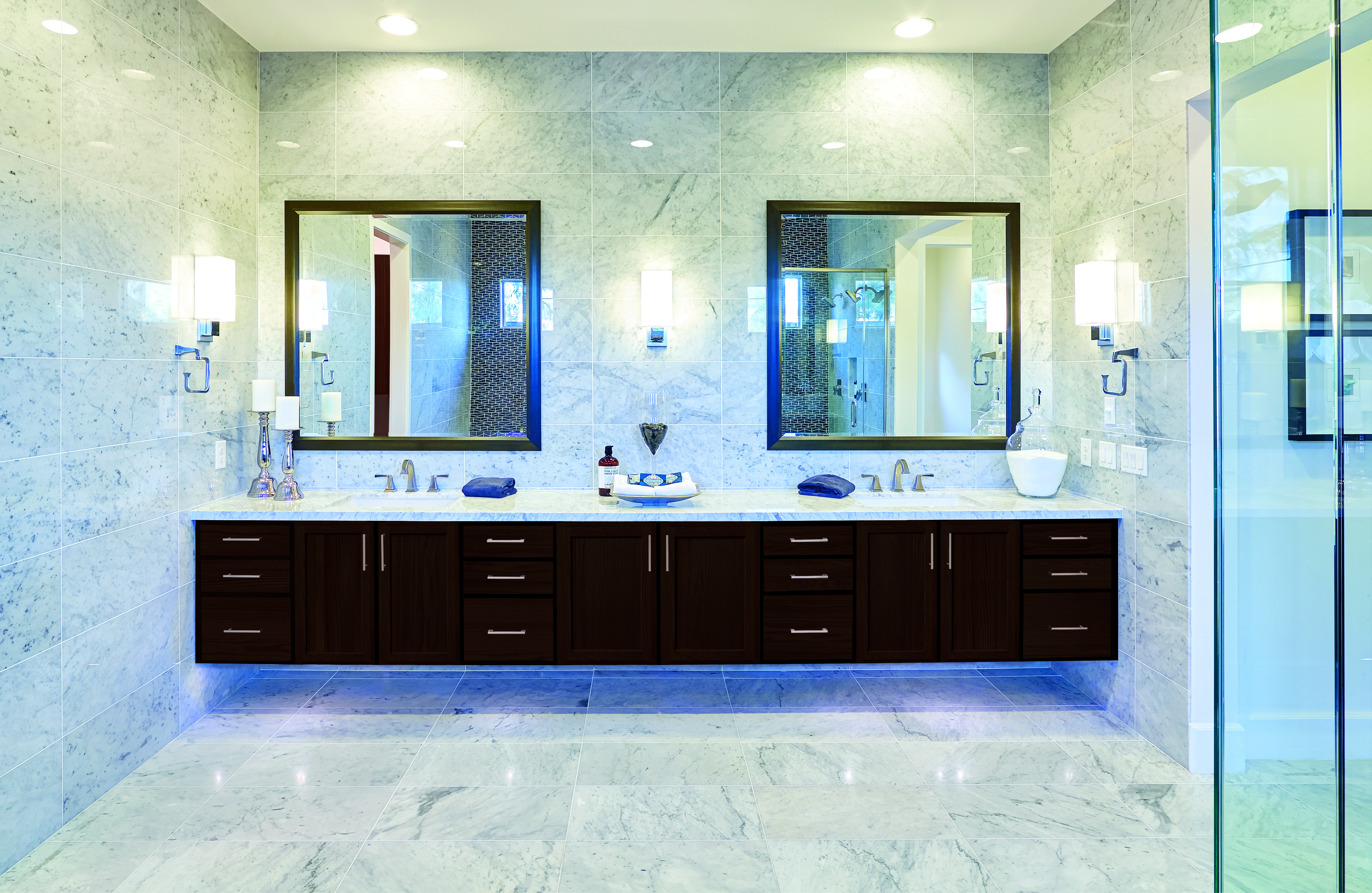 ---
Kiba Studios combines online convenience with in-person expertise
---
A New Approach to Home Organization
In addition to kitchen and bath alternatives, our showroom also provides excellent home organizational solutions with cabinetry and vanities. Ensure that everything has a place in your residence, from summer clothing to winter wear, and everything in-between. Kiba Studios takes pride in providing exceptional organizational and storage products. Give an outdated master bedroom a tidy look with a newly installed closet organizer or attached storage fixture. Kiba Studios is also available for kitchen pantry designs and installations. Europa, Fieldstone, Kemper, Wolf, and Jeffery Alexander are some of our most popular designer cabinetry brands.

Kiba Studios
Kiba Studios of Medina, OH, is your one-stop shop for everything you need to improve your floors and redesign your bathroom, kitchen, home office, or any space in the home! Launched in January 2022, Kiba Studios of Medina is located within our 5,000 square foot MDG Flooring America showroom. Kiba Studios houses plumbing fixtures, bathroom vanities, organizational systems, hardware, kitchen and bath flooring, and, of course, cabinets and worktops - all available in our "showroom inside a showroom". Cambria, Fieldstone, Kempter, James Martin, Moen, Hanstone, and Wolf are just a few of the designer names you'll find in our collection.
Our team consists of Lead Designer, Sammi Vargo, and Vice President of Kitchen & Bath Division/Co-owner, Steven Parker. Our goal is to guarantee that no matter what you have in mind, the final result is stunning. We offer a comprehensive variety of design and installation services. We're here to help, and you can depend on us to give unparalleled customer service. Whether you prefer to bring pre-determined designs to the table, or if you would rather explore our showroom to see what catches your eye, we're here to help. Our team of contractors can assist with the finishing touches of your project.
Call us today at 330-725-5252 or visit our showroom to discover unlimited kitchen or bath designs with a Kiba Studios designer.