Luxurious Carpet Flooring in Medina, OH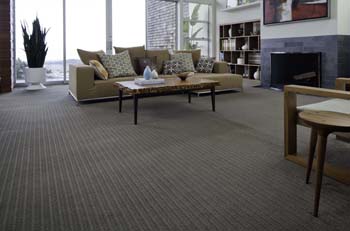 MDG Flooring America is your go-to source for soft, durable, and stain-resistant carpet flooring in Medina, OH. Our showroom stocks a vast selection of quality carpets in many styles and textures. From statement carpeting to classic styles, our friendly team is committed to matching you with the best carpeting option for your needs.
Whether you are searching for a new covering for your bedroom, living room, or even your sunroom, our showroom carries carpets designed for every space in your home. Carpeting is ideal for areas that are friendly and casual, and makes a great addition to rooms where you want a comfortable and welcoming feel.
Many Stylish Carpet Flooring Options
Though carpeting is known for its comfort, many of our clients choose it when they want to make a statement in their homes. Manufacturers create many kinds of carpet floors featuring one-of-a-kind patterns and premium textures. Different carpeting materials offer different benefits, and depending on the texture you want, some types of carpets may be better suited for your home than others.
Every home is different, just like every homeowner, which is why our carpet store carries a diverse selection of carpet flooring options suitable for every kind of interior. Whether you're searching for a bold color or a specialty fiber, you're sure to find what you're looking for in our showroom.
If you're uncertain which of our carpet products is right for your home, simply schedule an in-home consultation with our specialists. During an in-home visit, we will help you learn more about non-negotiable carpeting details, as well as make helpful suggestions as you consider various materials in the context of your budget.
Let Us Handle Carpet Flooring Installation
Once you've settled on the carpeting you want for your home, trust our trained and certified carpet flooring installation team to perform your install. The proper installation of your carpets is just as important as the quality of the carpet you purchase. Professional equipment and the proper tools are essential to ensure the floors last long and stay attractive. Protect your investment with our help and take advantage of some of the industry's best guarantees in the process.
Contact our flooring store to learn more about luxurious carpet flooring. We proudly serve the communities of Medina, Brunswick, Strongsville, Hinckley, and North Royalton, Ohio.