Luxury Vinyl Tile in Medina, OH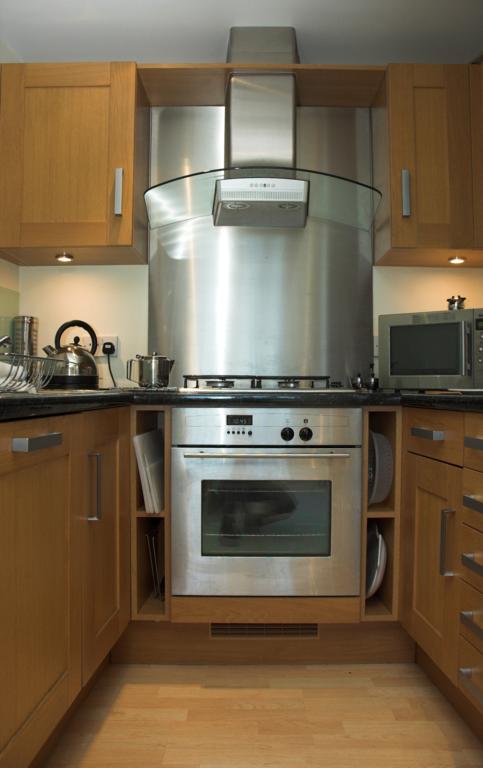 Are you considering replacing your floors? Ideally you want to replace your current flooring with an affordable flooring selection that's easy to maintain and can stand up to years of regular use. Vinyl is a great flooring material that offers a sense of style and can be made to fit any décor and budget. Our selections of luxury vinyl tile offer style, durability and long-lasting performance in even the busiest of households. For flooring renovation that stays appealing long after it's been installed, turn to our specialists for luxury vinyl tile flooring.
When it comes to flooring renovations, you want an installation that is strong enough to stand up to the rigors of daily life. LVT is just one type of vinyl flooring designed to retain its smooth, beautiful appearance even in a busy home, filled with active children and pets. These floors offer the performance you require and a look you desire in a single renovation. Our specialists are happy to help you outfit your home with one of our premium selections. With numerous selections available you are sure to find the floors that meet your needs in appearance, performance, and cost.
Choose Luxury Vinyl Tile Floor for Style & Durability
Our luxury vinyl tile flooring installation experts are prepared to outfit your home with the flooring of your dreams. No matter what your aesthetic or functional needs may be, we have something for every remodeling project. We offer a handsome selection of luxury vinyl tile flooring to meet the unique needs of every room in your home.
Are you looking to renovate your kitchen or bathroom? Our luxury vinyl floors offer remarkable water-resistance, making them an ideal choice for bathroom and kitchen settings where there is an abundance of moisture. Outfit your living room or any environment that experiences heavy foot traffic with LVT that resembles stone to give your space a natural appearance and lasting durability. Our luxury planks mimic the appearance of stone in stunning, lifelike fashion, making them a great choice for a relaxing bedroom renovation.
Mimic Any Flooring Look for Less with Luxury Tile
We stand by a company-wide commitment to provide our customers with the ultimate selection of flooring materials that offer unique appeal and enduring performance. Our luxury vinyl tile selections are so durable that they are commonly used in commercial renovations, where floors experience substantial amounts of foot traffic. No matter what your preference may be, our selection of vinyl tiles can be made to provide the appearance of real ceramic, stone, slate, or wood and stand up strong in the even the most demanding environments.
Perhaps what's even more appealing than the natural appearance of our flooring is our pricing. When you put your remodeling project in the hands of our sensible design team, you get LVT flooring that offers style and durability at a fraction of the cost of higher end floors. Redecorating your house is enjoyable when you work with our specialists. Our selections come in so many colors and styles that it is easy to find exactly the right flooring for your space, no matter the size and shape of your floor plan or the scope of your project.
Offering Affordable Luxury Vinyl Tile Installation
Whether you intend to upgrade your home décor for prospective home buyers or for your own enjoyment, you expect a job done right. We offer cost-effective luxury vinyl tile installation, so no matter which look you prefer, you can rest assured that our team works with respect to your budget. From the showroom floor to your home installation, we consider it our duty to help you save money at every step of the renovation process. Once you've chosen the perfect flooring for your project, our well-trained installers make sure your investment is protected with a flawless installation.
Our LVT experts understand you have additional obligations as a homeowner. That's why when we arrive at your home to handle your renovation, we strive to complete your project with minimal disruption to your routine. We understand that new flooring is a significant investment. As such, we make it our mission to leave you with the outstanding results you expect and deserve.
In addition to its natural appearance, you can take pride in completing your project with environmentally friendly luxury vinyl tile flooring. Our manufacturers use a high percentage of recycled material when producing luxury vinyl floor, meaning our tiles and planks don't require any trees to be cut down. With proper maintenance, you'll have beautiful flooring that you can continue to admire for years to come.
Contact our flooring specialists to discover all of the LVT flooring options available to you today. We're proud to serve customers in Medina, Brunswick, Strongsville, Hinckley, and North Royalton, Ohio, plus the surrounding areas.