Laminate and Vinyl Tile in Medina, OH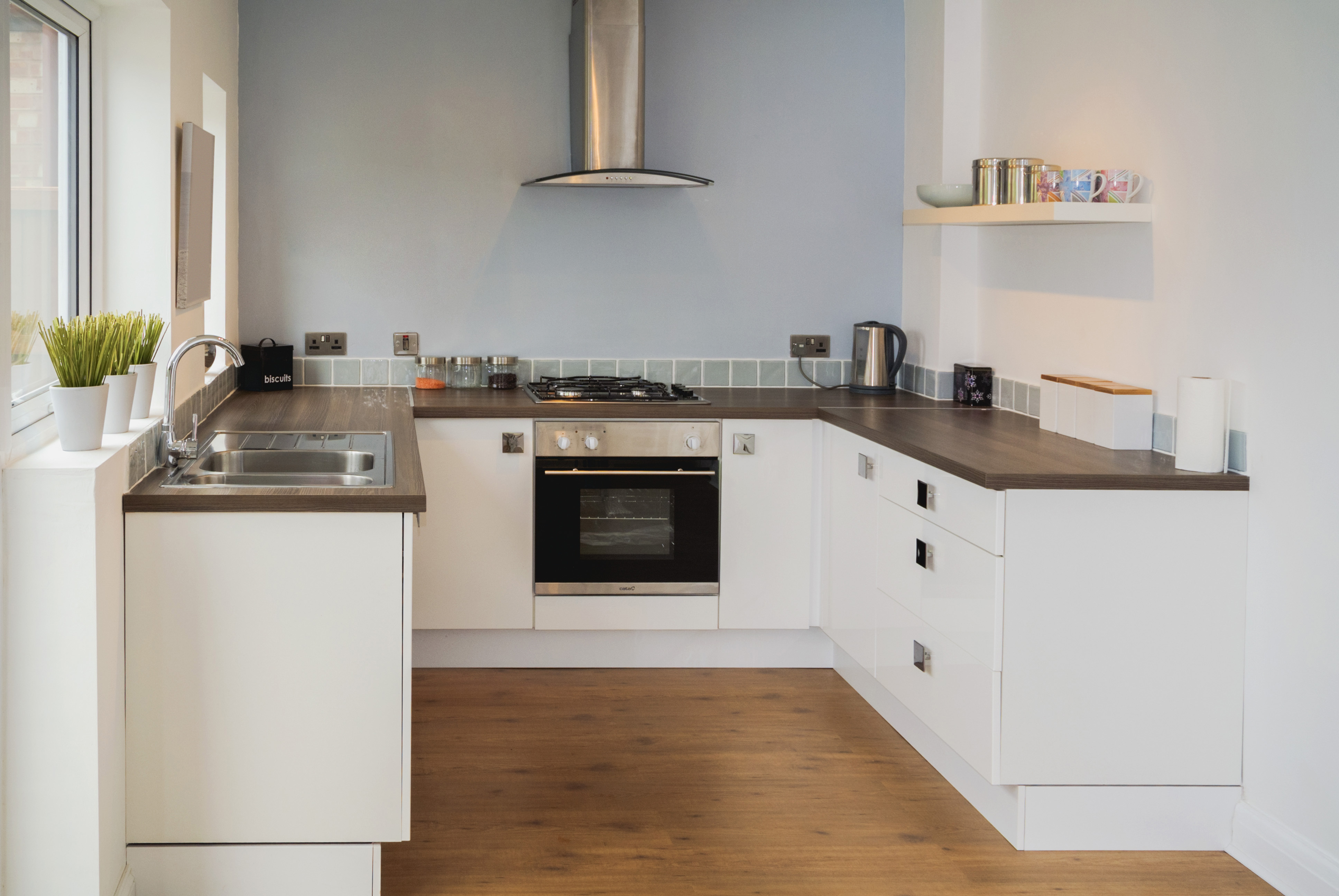 When you are looking for an upgrade for your home or business, look no further than our flooring store. We not only have a huge selection of materials and styles--we also have staff with a wealth of product knowledge.
We understand that carpet and solid hardwood aren't for everyone. That's why we also offer laminate and luxury vinyl tile in Medina, OH. Both of these materials are extremely versatile. For instance, with tile-effect laminate flooring, you can get the look and feel of tile for a fraction of the cost. Vinyl also has a lot of variation and can be made to look like tile, or like something completely unique.
Browse through our collection of vinyl and laminate flooring to find the product that best suits your needs. Our experienced and knowledgeable staff is here to help answer any questions you have and help the selection process go a lot more smoothly.
The Many Advantages of Vinyl and Laminate Flooring
Besides style variations, what do laminate and vinyl tile have to offer? These materials have both gotten a less-than-perfect reputation in the past. However, over the last decade or so, advancements in technology have made them both more beautiful and durable than ever before.
Laminate is a smart choice if you want the authentic look and feel of hardwood, stone, or tile without as much of the cost. It is constructed in layers which are fused together using a lamination process. The manufacturing process can make the laminate have grain patterns and other textures that make it feel like the real deal. If you want to install it in moisture-heavy areas like bathrooms or kitchens, we also have waterproof laminate flooring available.
Vinyl also works well in moisture-prone areas. It is laid in sheets and has an impermeable surface, which means no water can get below the surface. This means you don't have to worry about mold, mildew, or set-in stains. Because vinyl is more malleable, it also provides a more resilient surface, making it more comfortable to stand on for long periods of time.
When to Use Waterproof Laminate Flooring
Most people want a consistent look throughout their homes. This includes areas like the bathroom, kitchen, and laundry room. While some people achieve this by putting the same type of tile or other flooring material in these three areas and leaving the rest of the areas with a completely different (but usually complementary) flooring material, we suggest using waterproof laminate flooring.
With waterproof laminate, you can emulate the other hard-surfaced areas in your home with precision. You can get the look of your living room's hardwood in areas where hardwood is not well-suited.
Contact us today to learn more about our laminate and tile products. We proudly serve the communities of Medina, Brunswick, Strongsville, Hinckley, and North Royalton, OH.